About Us
Organization chart
Regional /District Offices (Operation &Maintenance)
Development Section
Supportive Services
OIC Offices
Bill Payment Points
About Us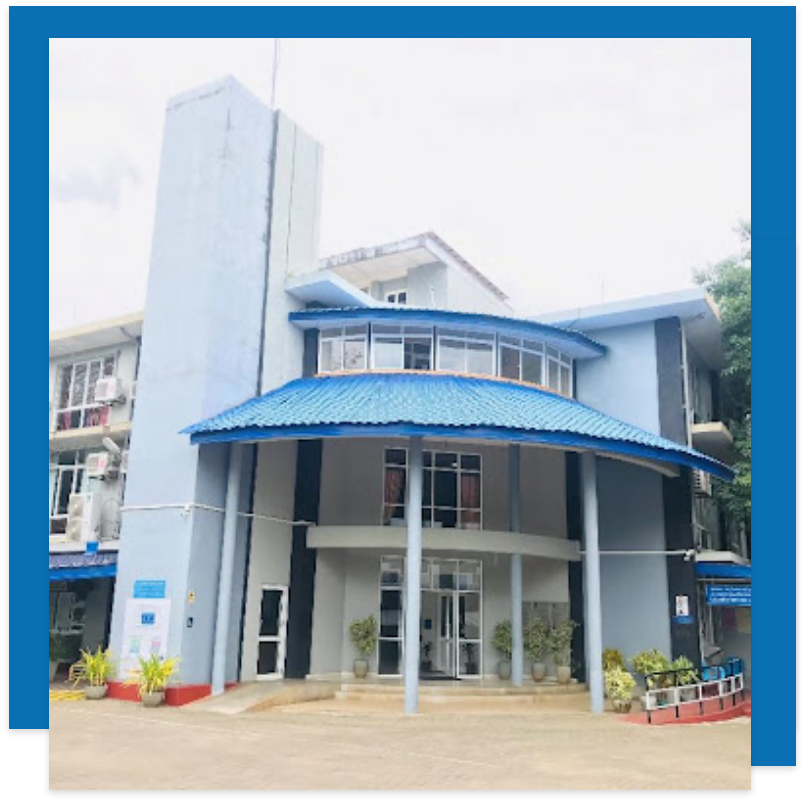 Regional Support Centre-North (RSC-N) was established in 2009 to support and strengthen the water supply coverage by providing drinking water supply facilities and advice to public & institutions, within Northern Province of Sri Lanka, under the headship of Deputy General Manager (DGM) with an Assistant General Manager (AGM). The office of the RSC-N is located in Jaffna Road, Vavuniya. The Operation & Maintenance activities of water supply services are operated into two regions namely "Jaffna Region" and "Vavuniya Region", managed by two Regional Managers. There are 36 nos. of Water Supply Schemes are functioning in Northern Province. Total service connections maintained by NWSDB is 41,038Nos and the pipe-borne water supply overall coverage is 11.8% while rural water supply coverage is about 1.73% as at end of July2022. The Regional Support Centre (RSCN)-North has the strength of 228 Employees with two laboratory testing facility, for water quality, accredited with ISO certification, in both regions. The Regional Managers report to Deputy General Manager. The functions of RSC-North are monitored and advised by the Additional GM (North-North Central) who is stationed in RSC(North) office, Vavuniya.
The principal functions of RSC-N are to provide necessary technical support to the two regional offices related to rehabilitation & augmentation work in existing scheme; non –technical assistance for smooth functioning, as well. Other key functions of RSC are:
Sector Planning of drinking water supply for entire northern Region and identify major & minor projects
Planning & Design of minor but urgent needed projects.
Implementation of rehabilitation and augmentation works of existing schemes;
Investigation of Deep wells for external institutions and private land owners.
Procurement of goods and services
Testing of Water quality parameters on public and institutions request.
Billing & Revenue collection;
Budgetary control is decentralized and vested with DGM for efficient performance of RSC. The Regional Laboratories of Jaffna & Vavuniya had met the Management Requirements and Technical Requirements of ISO 17025 and were granted ISO 17025 accreditation for 5 parameters of PH, Turbidity, Electrical Conductivity, Total hardness and Chloride and in progress of getting accreditation for microbiological testing. Regional Laboratory-Jaffna has been awarded standard of 5S certification by the National Productivity secretariat which is registered as a laboratory for environmental monitoring and evaluation under (CEA). IT Infrastructure and Solutions to suit the needs of the organization have been taken while keeping pace with the latest trends in the industry. Some of these activities include On-line Bill Payment facility, Smart Zone for 24-hour service facilities, On-line Customer Grievance Handling Applications, use of Mobile App for Meter Reading, Drive-thru Bill Payment facility etc.
Regional Support Centre (Northern) National Water Supply & Drainage Board Jaffna Road, Vavuniya
TEL : 024 2225719
FAX : 024 2225088/ 222/ 7341/ 024 2225720
Mr. T. Bharathithasan
Additional General Manager
024 2225719
FAX : 024 2225088
Mr. Pratheepan
Deputy General Manager (North)
024 2225719
FAX : 024 2225088
Mrs. Elsie Jesuthason
Assistant General Manager (North)
024 2225720
FAX : 024 2227341
Organization chart
Regional /District Offices (Operation &Maintenance)
Development Section
Supportive Services
OIC Offices
Bill Payment Points