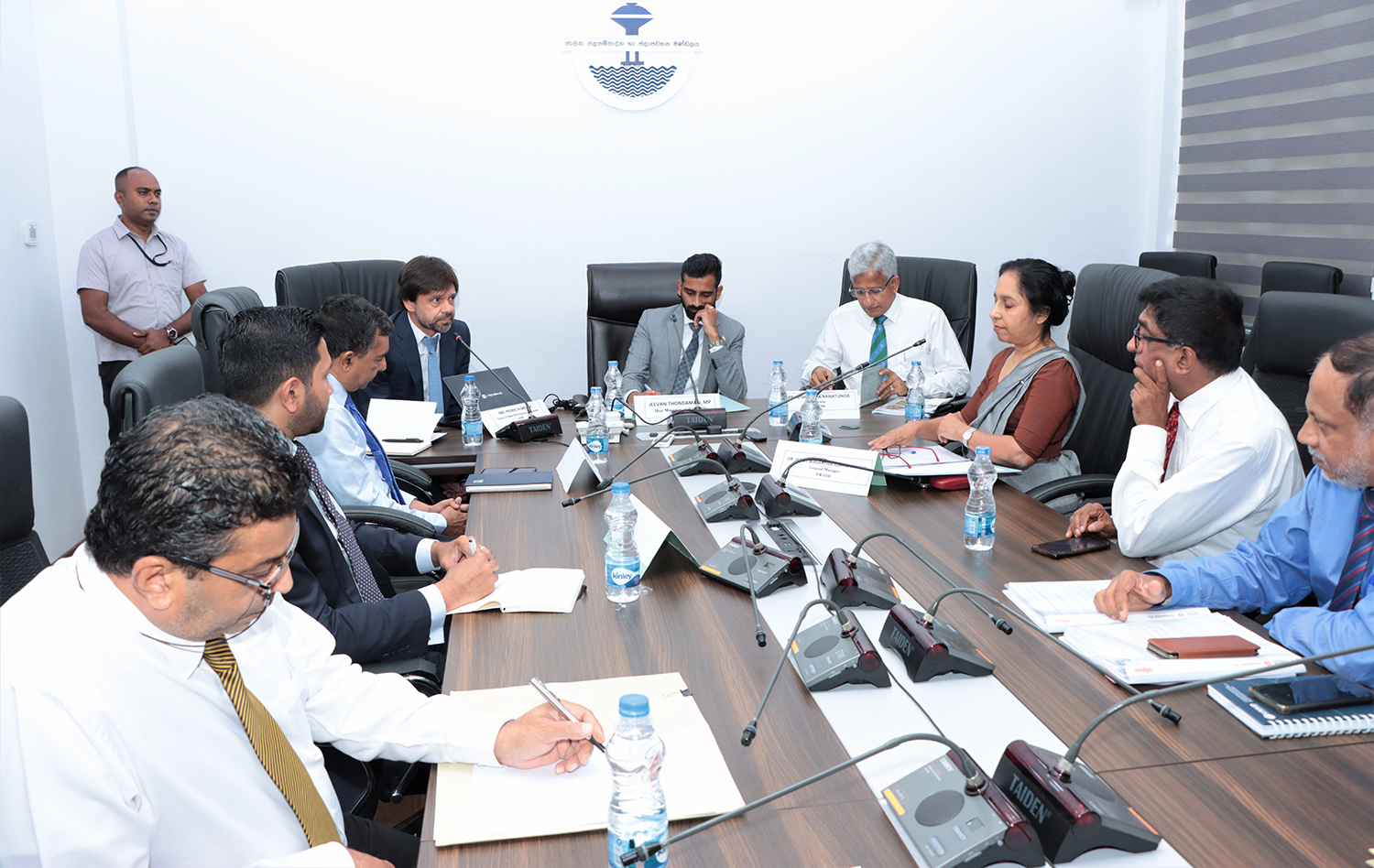 Being a long-term development partner of NWSDB, ADB has provided a Knowledge and Support Technical Assistance (KSTA 6962) of granting with USD 1 million to Business Efficiency Improvement and Capacity Building of NWSDB. The TA will develop NWSDB's Financial Sustainability Road Map and Business & Operational Efficiency Improvements, Climate Resilience Road Map, Disaster Risk Management, Gender Equality and Social Inclusion (GESI).
Asian Development Bank (ADB) proposed Water Sector Reform Program (WSRP) to Sri Lanka under the ADB's Policy-Based-Lending modality to provide more resilient and sustainable water and sanitation services in Sri Lanka by addressing vulnerabilities for improving sector performance and financial sustainability by implementing a series of policy actions. The MWS & EID will be the executing and implementing agency for some policy actions, while NWSDB will be the implementing agency for other policy actions. ADB will Provide USD 200 million as Budgetary Support Financial assistance in two phases to the treasury and overall implementation period for the program is June 2023 – September 2025.
A kick-off meeting was chaired by Hon. Jeevan Thondaman, Minister of Water Supply and Estate Infrastructure Development held at NWSDB Head Office, Ratmalana with participation of all Senior Management Staff of NWSDB including Mr. Nishantha Ranatunga, Chairman and, Dr. (Eng.) Wasantha Illangasinghe, General Manager, ADB Officials and TA Consultants on 4th July 2023.