After the independence of Sri Lanka, then governments had taken several efforts to provide drinking water facilities, specially, the Rural Water Supply activities were implemented at the divisional levels through the Local Authorities. The common dug wells and small scale pipe borne water facilities were constructed during that period.
However, in our country, the great involvement for the Rural Water Supply was commenced after the declaration "Global Water Decade" in 1980. Subsequently, there were several efforts taken by the NWSDB, Government Institutions and Non-Governmental Organizations to improve the Rural Water Supply and Sanitation system. As a result, it has been believed that around 4,000 Community Managed Water Supply Schemes have been implemented all over the country through several projects.  However, in some of the schemes, it has been observed that there are difficulties in its effective function and its sustainability too.
The Rural Water Supply and Sanitation (RWS) sector was fully staffed with the required skills and technical competencies. Many different projects and programs have been implemented since the establishment of the section.
Since the mid-1980s, the NWSDB has been associated with the Rural Water Supply and Sanitation (RWS) Division and has established Rural Water Supply and Sanitation Units (RWS Units) in all Regional Support Centres.
The Department of National Community Water Supply (DNCWS) was established in 2014 to manage community-managed water supply schemes.   ST & RWS section has provided trainings and formulated relevant guidelines for the implementation of Community managed Water Supply schemes and technically supporting for the rural pipe borne water supply sector through DNCWS for CBO managed Water supply schemes in the island wide.
Meanwhile, the RWS is designated as 'Small Towns' and acts as the focal point for the implementation of semi-urban or small town water supply schemes.
In addition, NWSDB Master Plan (NWSDB – Master Plan) and other Ministries and International Non-Governmental Organizations (INGOs) to prepare funded drinking water supply projects in small towns, villages by ( ST, RWS) Division contributed and implemented and they are as follows.
NEPWASH (North and East Water Supply and Sanitation Project)- Mannar, Trincomalee
Climate Resilient Integrated Water Management Project (CRIWMP) to adapt to climate change in dry zone areas under the Mahavali Development Program.
School drinking water supply program in collaboration with the Department of Education
Support for small and medium scale water supply in rural areas in accordance with the MoU between the Department of National Community Water Supply (DNCWS) and the National Water Supply Board (NWSDB) in coordination with the Water Supply and Sanitation Improvement Project (WaSSIP).
Presently, in this new role, the small towns, rural water division (ST, RWS) established at the head office will contribute to carry out the following activities with limited staff.
Pipe line extension programme is implemented jointly by Climate Resilient Integrated Water Management Project (CRIWMP) and ST, RWS Section with community based approach.
Preparation and update data of Island wide water supply coverage maps.
Technical assistance for implementation of Rain Water harvesting Programme in Northern Province funded by Government of India.
Coordinate with RSC's providing drinking water supply facilities to government schools under World Bank Funds provided by Ministry of Education
The initial investigation, preparation of designs, estimates are carried out for the implementation of drinking water supply facilities for temples with the request by Ministry of Buddhasasana, Religious and Cultural Affairs.
Water management programme for Schools, Religious places, Government Organizations
Small Town & Rural Water, Sanitation Section (ST, RWS) Units by using the existing institutional setup of the NWSDB to ensure the sustainability of the existing Rural Water Supply systems.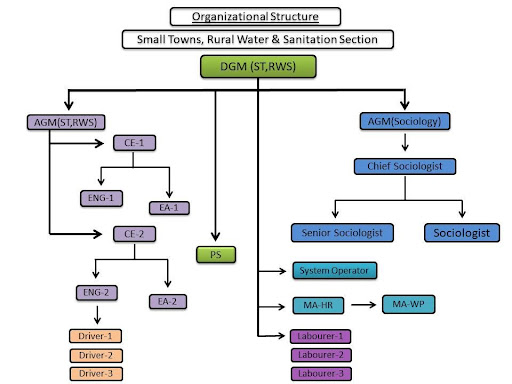 Contact Details
Small Towns, Rural Water & Sanitation Section
National Water Supply & Drainage Board
Galle Road, Ratmalana
Assistant General Manager
Mr. G.M. Mathuranesan
Tel: 077-2267180
Email: gmathuranesan@yahoo.co.uk